CONFIGURATION
3.2kw water/3.5kw air cooled spindle
Nc-studio controller
XY axis by Patent type reducer structure 1:4+450B transmission structure, Z axis by Taiwan TBI ball screw(Disc coupling direct connection.); XYX axis by JMC 860 driver.
Xinfutai inverter
Double stop protection device
Portable control box, place the position saving device to take up space.
The equipment is equipped with a professional forklift station to facilitate loading and unloading equipment.
Humanized mechanical structure design, optimized
product packaging method to save transportation cost.
Taiwan PMT 20 guide rail+20mm flange slider
Y-axis double protection anti-dust optimization design,better protection of linear guide service life.
Nc center precision machining T6 material precision
machine head accessories set.
Square pipe welding bed structure.
T-slot table
Electronic inductance limit switch.
Tool sensor
Tool box(parameter list/controller install software/drawing software/etc),cutters, etc.

Detaljerade bilder
1 / Maskinbädd med 200 * 300mm kvadratrör svetsat ihop, jämfört med vanliga maskiner, använder vi kvadratrörsmodellen bättre avspeglar utrustningens stabilitet.

2 / Bedsvetsning ökar den reserverade gaffeltrucken, belyser två stora fördelar: Först öka styrkan i sängen själv; För det andra är det bekvämare för kunderna att utnyttja utrustningen.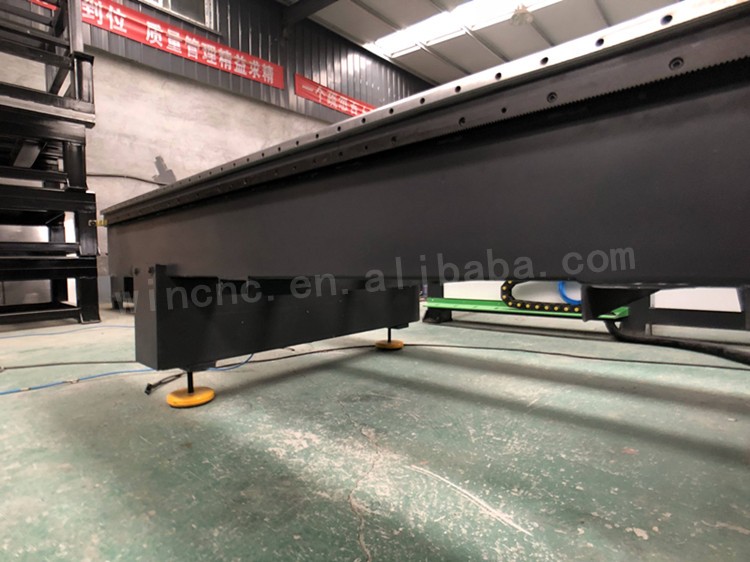 3 / vi adopterar separerad typ svängbäddssammansättning. Med syftet att: Efter att ha säkerställt att kunden får utrustningen behöver man inte göra en fullständig demontering och påverkar inte utrustningen. Under denna omständighet optimerade vi designstrukturen, varefter produktens slutliga förpackningsstorlek sparades med 5m³.Til att spara transportkostnader.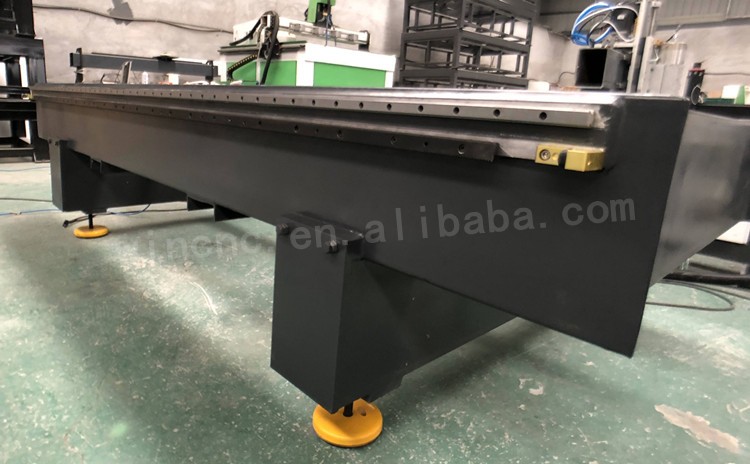 4 / Transmission kolumn, vi antar hög precision bearbetning, säkerställa noggrannhet av tillbehör. Gilla att placera kavitetsposition, monteringsyta.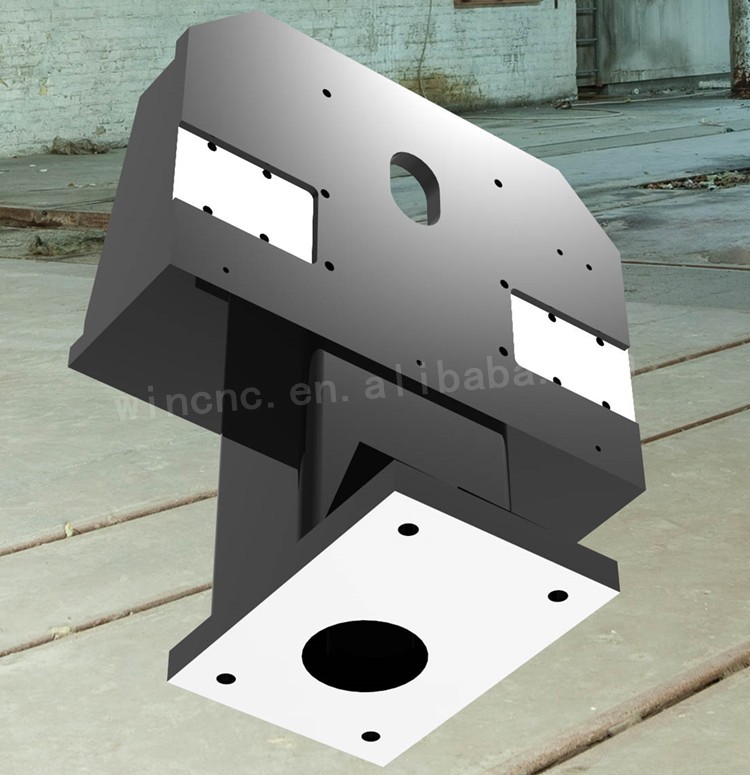 5 / För det första, för valet av handstycke, väljer vi T6061 / 6063 flyget aluminiumlegering som basmaterial. Genom precisionsbearbetningen av CNC Processing Center avslutade vi våra färdiga delar. För det andra säkerställer den höga kravmonteringsprocessen produktens precision.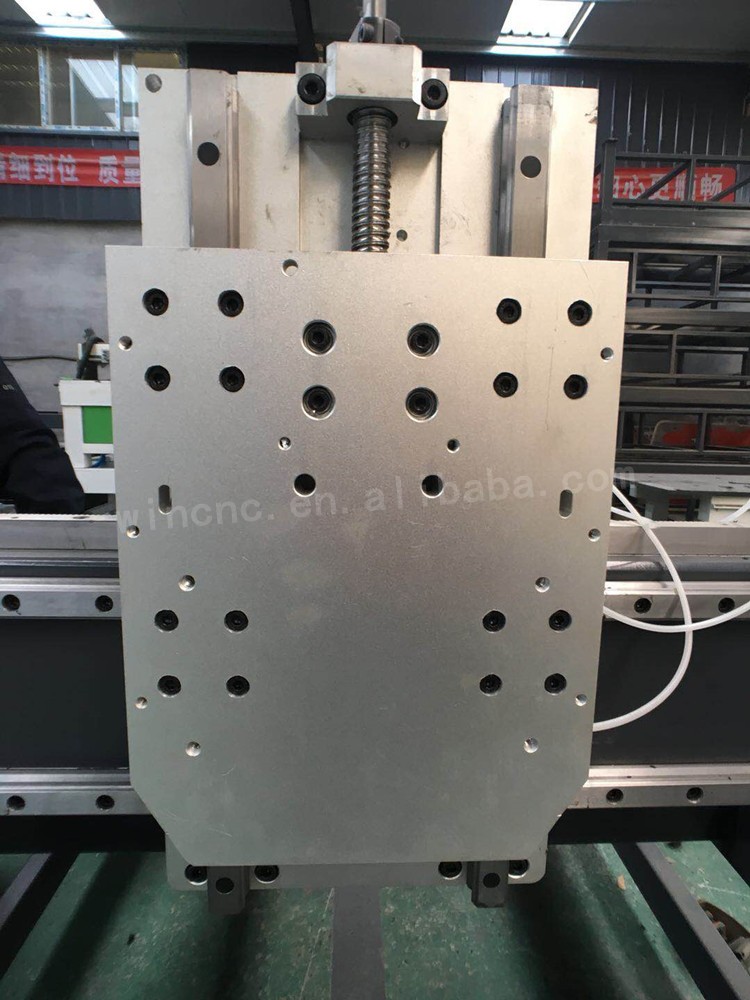 6 / Välj kraftig linjär styrskena med högt monteringsfläns glidblock.
| | |
| --- | --- |
| Advertising industry | Acrylic cutting, density board cutting, snowflake cutting, double color board carving, various advertising boards. |
| Furniture industry | Cabinet doors, wooden doors, solid wood, mahogany furniture, antique furniture, all kinds of composite sheet cutting carving. |
| Plate processing industry | Insulation board, plastic work piece, PCB board, anti-double board, epoxy resin, ABS, PP, PE and other carbon mixtures. |
| Crafts industry | Artificial marble, PVC, wood, plexiglass, copper aluminum and so on. |
| Decoration industry | The screen, wave plate, wood, artificial marble, organic board, decorative board, double color board and other materials on various exquisite patterns and text carving. |
Sängen är svetsad med tjockt väggstålrör, integrerat förtjockning av kvadratrör, fast och ej deformerad. Efter hög temperatur temperering behandling för att säkerställa bästa styrka och styvhet.

Maskinhuvudet är tillverkat av T6061 / 6030 aluminiumdelar av professionellt CNC-bearbetningscenter. Efter oxidation yta och låg temperatur glödgning behandling är maskinhuvudet lättare och mer hållbart.

Använd 3 mm metallplåt för dammskydd, mer än tio arbetsmetoder, Professionell skönhet och korrigering.

Använd Tyskland ASK 25mm fyrkantiga skenor. Y-axeln adopterar dubbelriktad fyrkolonnens styrskena, med stark bärkraft, snabb hastighet, smidig drift, hög precision och hög livslängd.

Rack antar tyskt importerat hög precision skruvstativ, vilket kompletterar servomotorn och den professionella retardationsanordningen, som löper smidigt, hög hastighet, hög precision och låg ljudnivå.

Använd enkel servomotor, maskinens vridmoment är stor, bearbetningshastigheten är snabb, högsta hastigheten kan nå 40m / min. Med reduktionsöverföringen är maskinen stabilare, hög effektivitet, hög precision och lågt ljud.
Företagsinformation
Oavsett när och var när jag får ditt meddelande, lägger jag ner allt arbete jag har till hands för att svara på dig och ge dig service.